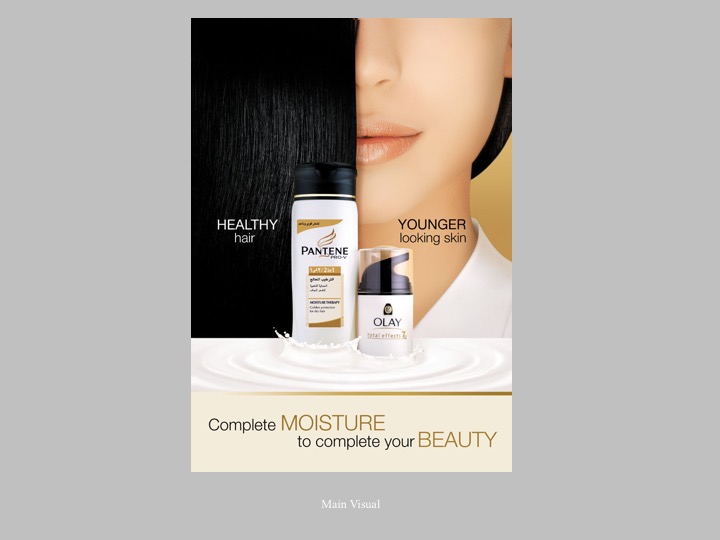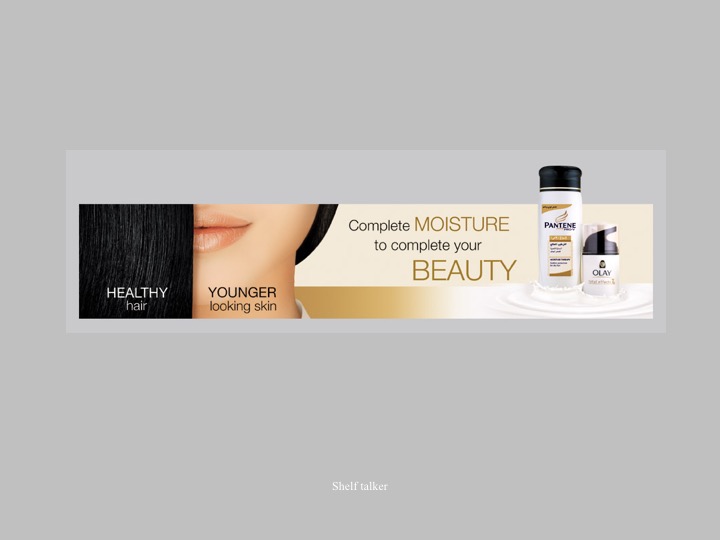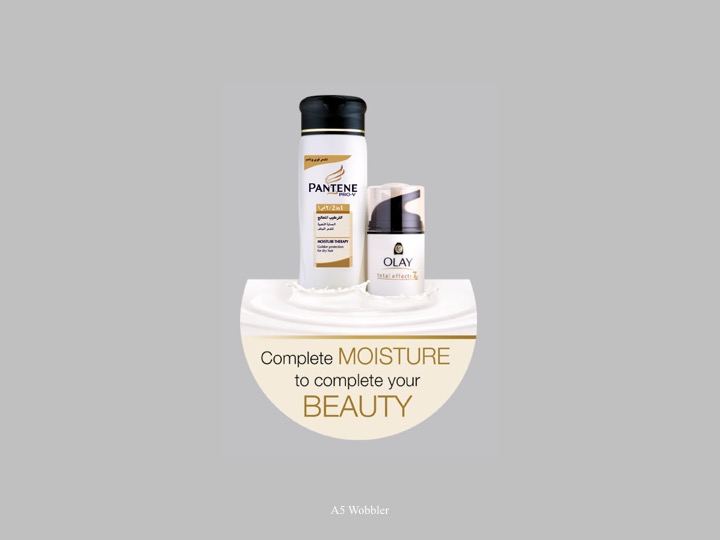 Role: Account Director/ Producer Client: P&G - Olay & Pantene For: Saatchi & Saatchi
Challenge: Create a joint campaign for Olay & Pantene
in-store as well as TV commercial for the MENA region
Brief: Pantene & Olay briefed agency for an instore/ BTL campaign for a joint promotion for both brands. Both brands wanted to develop a campaign that could run in the MENA region as well as the Saudi Market. In Saudi Arabia, there are many restrictions when women appear in store advertising.
Business Objective: Attract more consumers and increase sales for Joint promotion
Target Audience: Women from MENA region 25- 40 who care about their beauty
Solution: Agency managed to crack the brief by showing lower part of face without showing the eyes and other half of face was covered with model's hair. Agency developed Main visual as well as packaging for the promotion.
Both clients on Pantene and Olay were very happy with creative developed and decided to shoot a TVC for the same concept
For TV, we had similar challenge, we couldn't show face and hair at same time. Women have to be veiled if their faces are to appear and only back shots of the hair can be shown. We managed to come with storyboard with 2 different cuts (one for PAN Arab TV stations and another for Saudi TV). For the Saudi version, we had cuts and close ups of showing female model face without hair for the Olay part. Then we had back shots of the hair for the Pantene part.