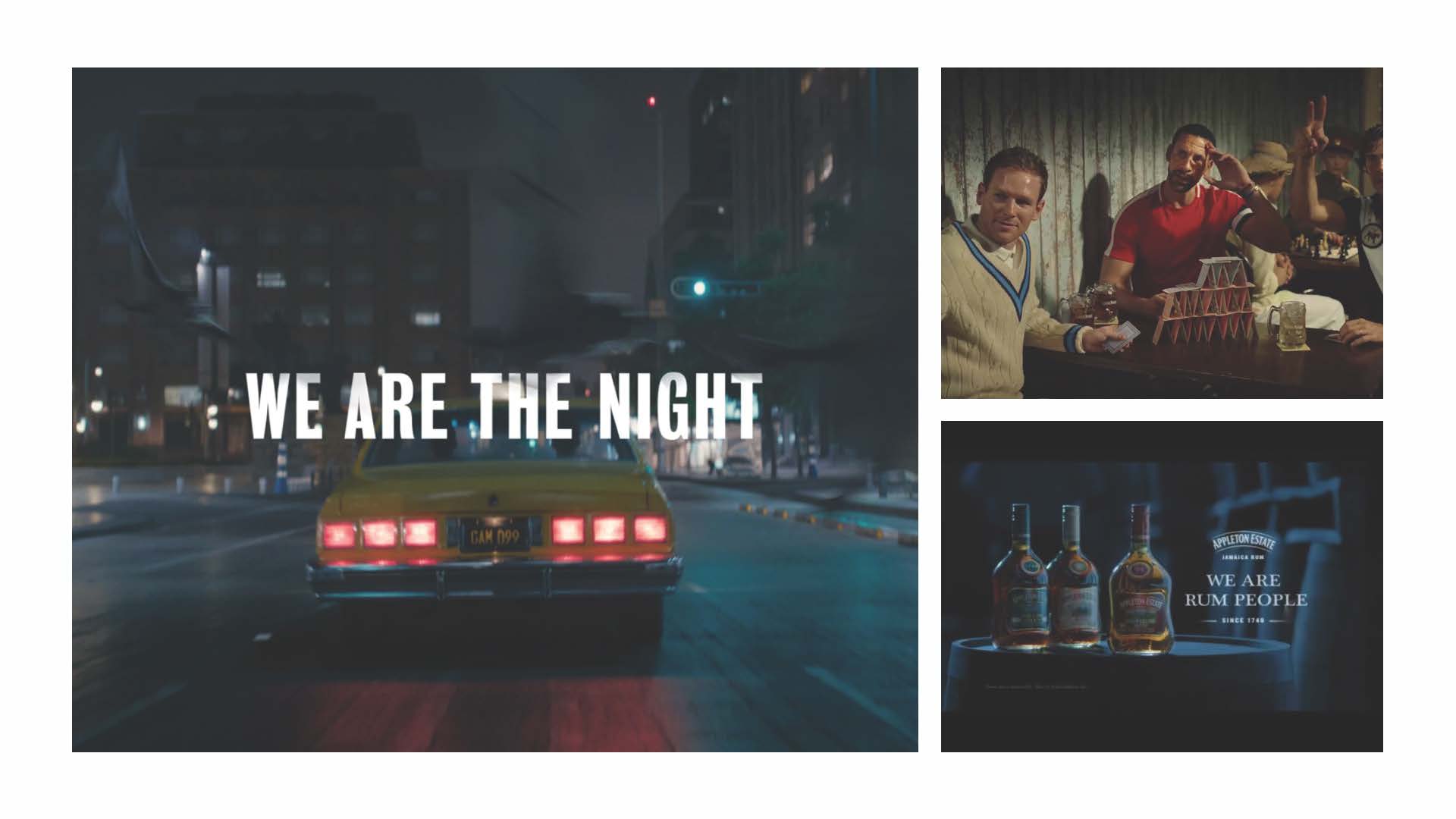 Role: Strategy For: Miami Ad School Toronto
Challenge: Build a creative brief, pitch the creative team about the business problem, and present the strategy to them.
Business objective: Restore Appleton to positive growth in Canada in 2018.
Business problem: The brand has no true differentiator in terms of image or even product superiority versus direct competition. Also, I don't see myself in this Jamaican experience explored by the brand.
Opportunity: Appleton has a distinct, unique, and superior taste qualifiers that set it apart from its competitors.
Brief Idea: Establish a strong brand defining, emotional idea that connects with consumers to sparks the sales again.
Cultural thought: Rum, to them is a cheap drink – mostly to get drunk. They most often mixed it with coke.
Target: Men and women in their 25-40, living in Canada. Their are confident, curious, open minded, and they are always seeking for new perspectives and experiences. They enjoy the nightlife, but don't solely consume alcohol to "get drunk" rather, their alcohol choice is based on taste appreciation.
Strategy: That habit is linked with the mixology culture. The bartender experience will show to the public, it is possible to get a perfect mix with Appleton Estate, to create a connection with the customer, because in Canada the majority of the public prefer mixed cocktails, but we must present the sophistication, and the superior taste.
Mandatory: Explore the Jamaican lifestyle, and the rum process is important for the campaign, to present the point of differ from the competitors.